CM Supply Ltd
Southwinds
Sunnyside
Kendal
LA9 7DJ
United Kingdom
tel: +44 (0) 1539 724505
fax: +44 (0) 845 056 4072
e-mail: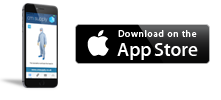 We also offer in-house training for Cleanroom staff that will enable you to qualify garment changing procedures and cleaning plans.
Using Risk Analysis we can establish a formal procedure for putting on and wearing Cleanroom clothing.
We supply in house training on cleanroom behaviour and we train operators how to use wipes, mops and Vacuums and certify them
Get it right first time
Our trainers have many years experience of all types of cleanroom training problems – we help to retrain and refresh your operators behaviour by involving them in the training process – What I am told I forget... but what I do I remember!